Introduction
Managing your career is an important task. It is also quite challenging, because you need to make important and sometimes complex decisions: What company to join? What job offers to consider? How to maintain your employability in the job market? These questions require that you personally spend sufficient time to define your career plan and that you consider career decisions carefully.
But you should not be alone. It is highly advisable to find people in your environment, who can be sparring partners and who can provide career counseling. Talking things through, bouncing ideas back and forth, considering different perspectives and asking out of the box questions will certainly be of great help in your career management. That is of particular importance if you come to a point where you must make fundamental career decisions. Where you might feel lost, because you can't continue but you don't know what alternative road to take. In these kinds of circumstances, it is even more critical to have a person you can talk to in order to get career advice.
Samantha's story
Samantha had studied pharmacy. She had no clear career plan when she started to look for a job, but the offer of a large hospital was attractive, and she had accepted it. She worked in the hospital pharmacy. She liked her colleagues. The company culture was great, and she had a good salary. Samantha worked hard to contribute to the good functioning of the hospital pharmacy, because she knew that this was crucial for the patients. Many of the drugs she was managing were lifesaving, such as the cancer products. This was an area of specialization of the hospital and Samantha felt passionate about her contribution, even if this demanded sometimes long working hours.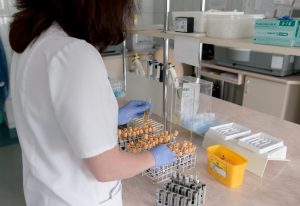 Drug supply shortages could cause massive stress in the organization. While Samantha was able to cope with such challenging situations at the beginning, these crisis situations became increasingly a burden for her. She started to hate the overtime requirements. Monday mornings were sometimes very difficult for her. She still enjoyed working in the team and had trust in her manager, but she started to feel more distant. Less engaged. She was surprised to notice that she was sometimes reacting in a slightly aggressive way to urgent requests. This was not her.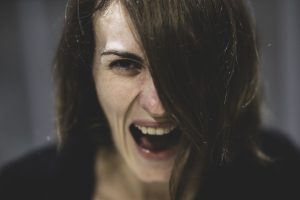 A day came where one of the lifesaving medicines was running out of stock. Everyone was mobilized to solve that crisis. Samantha had no choice but to participate in this collective effort, but she came to a point of no return. This was too much for her. She was no longer able to cope with this type of stress. She felt lost. She had to talk, but to whom? She opened up to one of her best friends, who recommended a great blog with career advise 😉. Samantha understood that she had never really managed her professional life, but that she had stumbled into her job. She had never reflected on her personal needs nor on her career aspiration.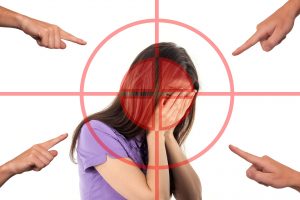 Encouraged by the readings Samantha asked for a one-to-one meeting with Sue, her line manager. Samantha had prepared that conversation well and had decided to share her thoughts openly. Sue was listening carefully. She created the type of holding environment where Samantha felt protected and valued. Sue did not try to bring answers, but simply asked some clarifying questions and offered support. They agreed to have a follow-up conversation the next day. Samantha knew that Sue was in a very difficult situation, because one team member had resigned, and another person was about to retire. She realized this was the worst possible moment to raise this topic with Sue, especially in the context of drug supply issues.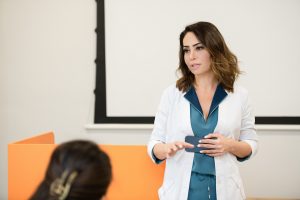 But Sue was very calm and understanding. She seemed to be able to cope with this "perfect storm" and still keep focus on Samantha's personal situation. Sue had received career counseling training as part of her leadership development and that helped her a lot in this situation. She wanted to find a response for Samantha while avoiding a disruption of her department. Sue was transparent about this and asked Samantha to take these circumstances into account, which Samantha committed to.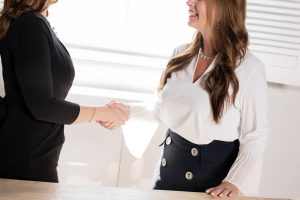 Sue and Samantha found a solution: Sue offered Samantha some external career counseling support, which the hospital would pay for. The purpose of this counseling was to help Samantha clarify what direction to give to her professional development. Samantha committed to stay for additional 9 months and to provide all her support. Sue could find a replacement during that time and Samantha had more time to reflect and to decide on her next career step. Samantha felt hugely relieved. She was herself again. She engaged passionately in the counseling process, established a clear career plan and was able to give a new orientation to her career.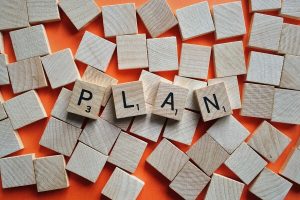 One year later Samantha joined an oncology research organization. She felt that she could contribute even better to serving the cancer patients, because she participated in the development of very promising new molecules. In addition, the working environment was matching her personal preferences much better. Samantha was very thankful to Sue for the support she had made available.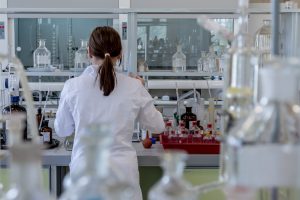 What can we learn from Samantha's story
Don't wait till you are in a crisis to call for support in terms of career management. Professional career counseling can help you clarify your career aspiration and find the life-work-balance that you seek for.
Opening up to people you trust is very important, because you will need a sparring partner to exchange and be challenged. Assess if you can be open on this with your manager or HR partner. They may be able to provide support, especially if you show awareness for the company requirements.
More information in my book:
Sven Sommerlatte : Successful Career Strategy – An HR Practitioner's Guide to Reach Your Dream Job (Springer, June 2023).  ISBN: 978-3-662-66790-3