The quality and the implementation of individual development plans is often not fully satisfactory. Last minute cancellations from training programs are one indicator for that. Employees don't feel fully responsible for their own development. Here is a proposal how to change that: giving each employee an annual development budget and empowering them to invest this into the development action they believe are most valuable. Find out here how concretely that could concretely work!
Introduction
Most companies are committed to invest into the individual development of their teams. Talent management processes and individual development plans are in place to ensure that the development activities are defined between the manager and the team members every year. But despite these efforts, development activities are often not quite satisfactory. So how can we improve this?
How can we make the investments our companies are making into competence development more attractive and more relevant?
How can we ensure, that employees truly value that investment so that is has a positive impact on their motivation, engagement and performance?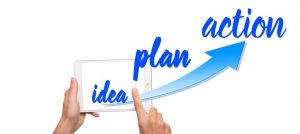 I would like to make here a proposition that could significantly change the way we manage individual development activities in our organizations. Your feedback and comments would of course be highly welcome.
The proposal I want to outline today is based on a simple principle: each one of us knows best what we need to grow in our professional development journey.
The more each employee is made responsible for her or his individual development, the greater that ownership.
The more flexibility employees have to select what is best for them, the better individual development actions will be in terms of relevance and compliance.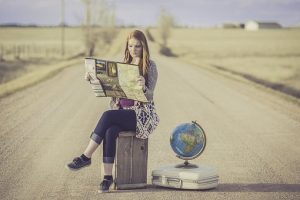 Current situation
Let's first take a look at the current situation. I believe that many of you will recognize some of these patters from your own experience or form interactions with your teams:
The manager and the team member hold their annual "individual development meeting". This can be at the beginning of the year or at mid-year and is often done in combination with the setting of annual objective or their review at mid-year.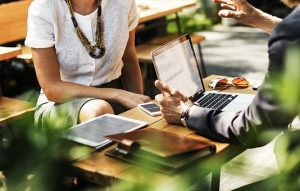 The manager will typically ask the question what development activities the team member believes would be beneficial for them. If the meeting has been well prepared, the manager will have selected some relevant development options from the offer that the company has and can suggest something to the employee if that person is not clear enough on what would be relevant for her/him.
Ideally that development action is related to the annual objectives and to certain on the job requirements, because we know that development actions are really useful only if they are closely connected with the activity of a person. But let's be honest, most of the time the manager will not have done that pre-work and might simply have a document with development programs to be able to pick one.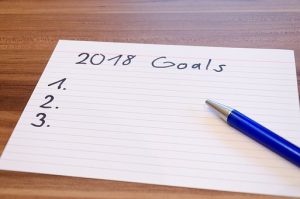 Sometimes the employees themselves are pro-active and will have checked beforehand what the development offer is and what would be most relevant for them. In certain cases they will be able to provide clear arguments why this or that investment into their capability development would make sense, but again, in most cases people are quite passive. Or they are interested in a program that is above budget, which then leads to frustration.
And when it comes to the participation to selected programs, the drop-out rate is usually quite high. Last minute cancellations are unfortunately not the exception. Also, the actual relevance of the program for people's performance on the job is often not so clear. Employees participate in a program because that has been offered to them. it's better than not to go. But the exact need might sometimes not be so clear.
Again, this is maybe a dark picture and certainly not the norm. But these situations do occur and the question therefore is: how can we change this?
My proposal
My proposal is to give to every employee an annual development budget. This could be expressed in money value (e.g. you have 2000 Euros or Dollars that you can spend on your development this year), or it could be expressed in points that correspond to a dollar value (e.g. you have 100 points to allocate to programs, where each program is consuming a certain credit of points).
The company might have a selection of programs, but this could even be open to development activities that are available on the market, including of course coaching or on the job training.
The idea is that each employee is full in charge to invest this development budget in the way they believe is best for them. My suggestion is that this budget can be carried over for 1 year, so that people can accumulate a certain budget, if they want to go for particularly expensive programs that they could not afford using the budget of just one year. But if the budget has not been used for 2  years, then it expires to avoid that people start to accumulate.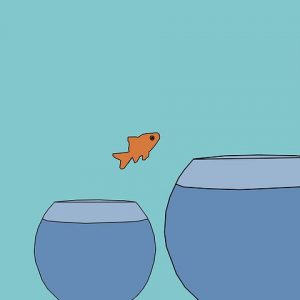 I believe that employees would perceive the investment the company is making into their development differently, if they are fully in charge and responsible for their development budget. People will suddenly develop a sense of "this is my budget; I should use it at best and avoid losing it, if I have not make usage of it". They will start to invest more time to check how they can best invest that budget.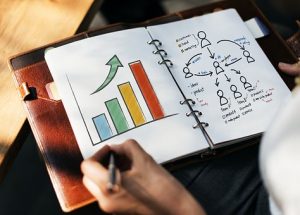 HR and managers would no longer need to drive this process, it would be self-managed. HR would simply need to ensure that the type of development actions is aligned with the company policies and managers should of course follow up on these programs to ensure they can provide any support and guidance. But otherwise, employees will be in charge.
What would be the benefits?
As I said, I believe that employees will value the investment that the company is making into their development more.
I believe that employees will develop greater ownership in the way they manage their development and that this will help to make these investments more relevant and productive
This will significantly simplify the annual people development process. Actually, not formalized planning process will be needed anymore. We will simply have to allocate budget to employees and monitor the way that has been spent.
Technical details
There are of course a number of technical details that would need to be specified:
Should the budget that is allocated to employees vary depending on their level of seniority? My assumption is that this would make sense, but different approaches might be feasible.
Should the carry-over of budget that has not been used in one year be only to the following year or can that be carried over to the following year? My assumption is that when employees decide to go for heavy programs such as an expensive leadership development program, they can't do that every year, but would need to accrue budget for this. But again, there are certainly alternative way to manage this.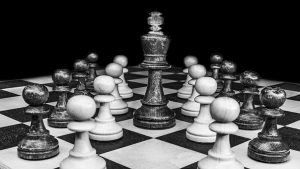 Another practical question concerns employees who take a new job or larger responsibilities and who might therefore need greater development support in one specific year. My recommendation would be to allow HR to keep a certain budget that can be allocated in these specific cases or to any exceptional circumstances.
The general idea is to make people accountable for their development and to give them the possibility to manage themselves the investment that the company is planning to make into their capability building. I believe that this will lead to higher employee satisfaction and to higher productivity of the development investment. I'd be of course highly interested to have your view on this and to know, if some companies might have already experienced a similar approach. Please use the comment section here below to share any comments or feedback.