Introduction
Being on a lifelong learning journey is of increasing importance in a fast changing world. This is the basis to ensure your employability. Don't wait for others to take care of that, but be proactive and drive your professional development as part of your career strategy.
You have certainly heard about the famous 70-20-10 rule according to which we should have 70% of learning on-the-job, 20% should be coaching and only 10% classroom teaching. But you may wonder how to achieve this 70% on-the-job learning.
Job swaps are a particularly powerful development tool, which offers intensive learning on-the-job as you will see here in John and Eliana's story.
The story of John and Eliana
John was head of sales of a gardening equipment manufacturer in the UK. Eliana was head of marketing of that same company. Both were at the same hierarchical level and members of the management committee. Brian, the HR leader, was worried that there could be a retention risk, because John and Eliana wanted to expand their experience base, but the company was not able to offer them a suitable next move to respond to that. Losing either of them would have been a great loss for the company.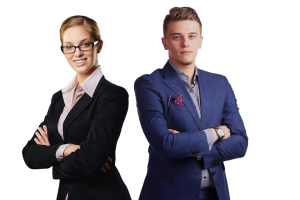 Brian discussed this with the CEO, and they concluded that it would make a lot of sense to allow John and Eliana to swap their jobs for 12 months. Brian was confident that John and Eliana's learning agility would allow them to step up quickly into these new responsibilities. John and Eliana were delighted. They agreed to spend one day per week close to each other in the office so that they could always ask the other person for advice. The move was perceived by everyone as a great success. It helped the sales and marketing teams to understand the other side better and to enhance customer centric decision making.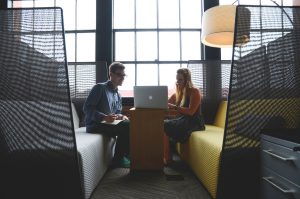 What can you learn from that story?
I would recommend checking the following questions:
Do you have a well defined professional development plan that allows you to keep up with the skills requirements in your function?
Would a job swap be a good development step for you? If yes, what position would you ideally like to swap with?
What actions should you undertake to make that happen?
I would recommend that you discuss this with your line manager and HR partner. You could also reach out to the current incumbent of the position you would like to swap with and check interest.
John and Eliana did swap their roles for 12 months. But such a swap can also be for a shorter period. Even if it is only for 1 or 2 months, this could already be of great benefit for both swap partners. This is indeed in my eyes one of the most powerful on-the-job learning tools.
More information in my book:
Sven Sommerlatte : Successful Career Strategy – An HR Practitioner's Guide to Reach Your Dream Job (Springer, June 2023).  ISBN: 978-3-662-66790-3