Large meetings are often top down. Participants stay passive without the ability to add value. This article outlines a meeting management approach that will help you to achieve broader involvement, even within limited time. Make your large meetings more interactive, more fun and more value adding for all!


Large meetings
Many of you may have probably participated in large meetings with the feeling that you could have contributed more, if only you had been given a chance to share your views. Instead, the meeting was mainly run "top down" with little room for interaction.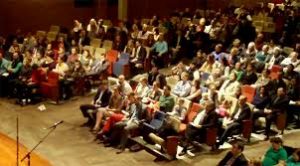 Changing this could significantly increase the value of such meetings. It would allow drawing on the contributions participants, if they are more actively involved. But this is a challenge, because time is limited.
The question is therefore: How can we allow a maximum number of people to share their perspective or reply to comments from others in a highly time efficient way.
Act-Up
I would like to share here a practice that has been developed by Act-Up and that could be very useful also for our meetings. I became aware of this practice watching the movie "120 Beats per Minute" that won the Grand Prix in Cannes last year. I found their approach to large group facilitation so relevant for many of us, that I wanted to share it here.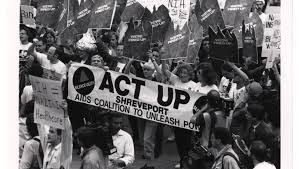 Act-Up has been founded in the 80' to fight for AIDS prevention, to provide support to people concerned and to lobby for access to treatment. Act-Up holds weekly general assemblies where the members come together to discuss ongoing topics and where the main decisions are taken collectively.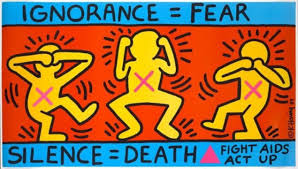 During these assemblies, many agenda items have to be addressed, including health political topics, updates on research and the organization of prevention campaigns. All of these burning topics have to be discussed in those general assemblies with sometimes up to 200 people. In order to allow for each member to share their comments, a number of simple rules have been established, which I believe could be very useful also for other large group interactions.
Making a comment
Let me outline these rules, which all have as an objective to make the meeting as participative and as efficient as possible.
The general rule is that everyone has the right to speak. If a participant wants to make a contribution, she/he has to raise their hand, so that their name can be put on the speaker list.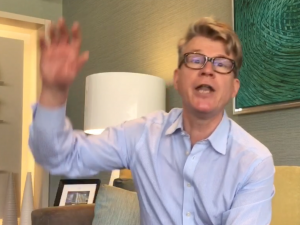 Participants then wait for their turn. A facilitator calls the speakers up. Contributions have to be brief and very much to the point. If a comment is too long, the facilitator will make T signal to ask the speaker to come to closure.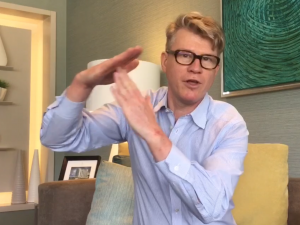 If you want to make a short comment on an ongoing discussion, you have to pint with your finger downwards. The facilitator may then give you to word, but you will be expected to make your point quickly.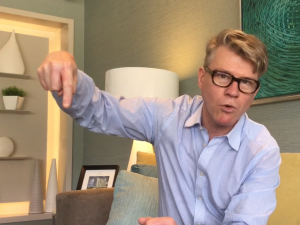 Indicating approval or disapproval
No clapping or other disturbing interventions are allowed. If the participants want to indicate their approval on a statement they will snap with their fingers.
Disapproval is indicated with an "ssssss" sound in a non-disruptive way. This allows the speaker to carry on.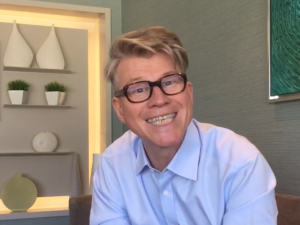 Try it!
So as you see, these rules ensure a maximum of participation with a minimum of disruption of the flow. I believe that this practice is very remarkable. It allows Act Up to involve all its members in these meetings in a respectful and efficient way. Would that not be a worthwhile practice also for our large meetings, where we would like to get the input from all participants?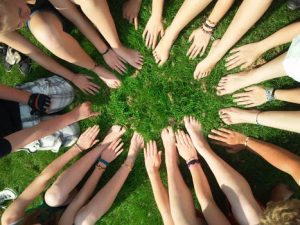 The rules can of course be adjusted to the specific circumstances and requirements of your meetings. But the guiding principle is to allow everyone to actively participate, even if the group is large. This can make such meetings extremely powerful. Try it!