Introduction
International experience is an important success factor for your career. Getting exposed to different cultures, countries, markets and ways of life is of crucial importance in today's world. In our highly globalized economies, the ability to understand customer needs across the globe is indispensable. It is advisable to gain this international exposure early on in your career because personal and family constraints make it later increasingly difficult.
The story of PamEla and Michael
Pamela and Michael were living in Boston. Pamela was working in a management consulting company; Michael was product manager in a large consumer goods company. Pamela and Michael had the desire to move abroad for a few years to gain international experience. It had always been their dream to live and work in Asia for a while. The challenge was to move together. They knew it would be difficult to find a job in the same country for both of them.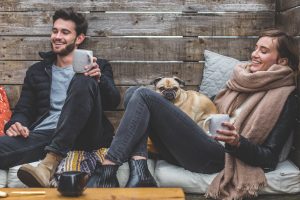 Pamela and Michael decided to speak to their employer about possible positions abroad. They both reached out to their line managers and HR partners to check if opportunities would exist in their companies. Pamela was lucky. A role had just become vacant in Bangkok and her consulting company was quite interested to have a person from the US team there. Michael kept trying, first in his company. He then extended his search also to other companies, hoping to find a job in Bangkok as well. But nothing came up.
Time was pressing because Pamela had committed to move within 6 months. What to do? They discussed all options and finally agreed to move anyways and to allow Michael to continue his search directly in Bangkok once they would have settled in. Pamela's income would suffice for the interim. This was a risk because they knew that only one salary would not be sustainable. Michael resigned from his company. He had a good CV and was confident.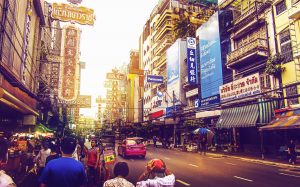 Michael started to reach out to people from his alumni network to ask for advice and to let them know that he was looking for a marketing job in Bangkok. Immediately upon their arrival in Thailand, Michael also connected to people from the expat community there and to local headhunters. These efforts did pay off soon. He had gotten to know someone who worked in one of the large multinational consumer goods companies. A few weeks after arrival in Bangkok, that person shared with Michael that his company was looking for a marketing profile. Michael applied and was selected.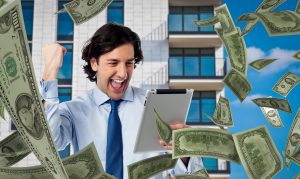 Pamela and Michael felt that they had made the right choice to take the risk of moving with only one work contract secured and to conduct the job search locally for Michael.
What can we learn from this story?
Pamela and Michael had a clear career plan. They knew that an international experience is important, and they were determined to implement their plan.
Moving as a couple is indeed a challenge because it is not easy to find a good position in the same country abroad and at the same moment in time for both members of the couple. I believe that the approach Pamela and Michael chose is very advisable: ensuring that one person has a work contract secured and allowing the other person from the couple to search for a job locally.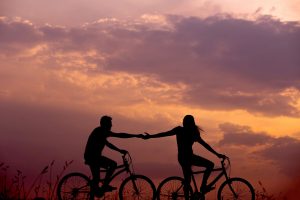 Let me share here a few additional recommendations to help you prepare such an international move. These are important questions to clarify upfront:
Are you prepared to take a local contract?
What geographies would you prefer?
Are there countries or parts of the world you would exclude?
How long are you planning to stay?
Are you willing to make the effort to learn a new language?
What are your constraints in your home country (e.g. family members you have to take care of)?
Be as specific as you can about your own needs and expectations. This will help you a lot in your communication with potential employers and in targeting the right type of job abroad.
More information in my book:
Sven Sommerlatte : Successful Career Strategy – An HR Practitioner's Guide to Reach Your Dream Job (Springer, June 2023).  ISBN: 978-3-662-66790-3